Increase frequency with Bounce-back Offers
A bounce-back offer is an offer that encourages customers to return quickly. These offers may have a discount associated with them or an extra benefit for acting sooner than expected. Couple your bounce-back offer with an incentive to bring a friend and you'll really be off to the races!
Sometime all a customer needs is a reminder.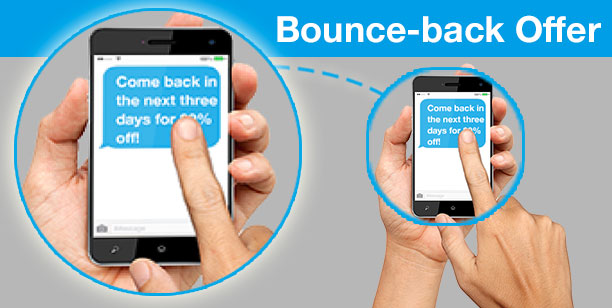 Use this idea!
Log into your CityGro Account
Click on the 'Messaging' tab
Click on 'Compose' to create the message
Attach an offer to incentivise your customer to come back more frequently
Schedule the message to go out automatically when someone visits your businesses
See your customers come back more often and more frequently to redeem that offer!
SEND YOURSELF PRICING
Packages starting at $45/mo