Place Advertisements on your Splash Pages
Splash pages are used for minor delays while your kiosk loads. Utilize your splash pages to share additional product information such as upcoming events, interesting facts, or specials that your customers should know about.
Try this: Create a generic design that can be easily swapped out to advertise different things each week. 
Tell your customers what they aught to know!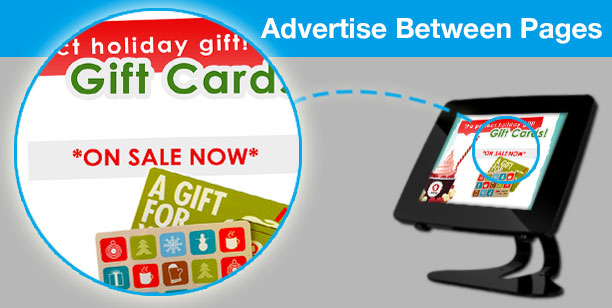 Use this idea!
Contact a local business that you want to let advertise on your kiosk
Have them design a splash page to show up every time someone checks in
SEND YOURSELF PRICING
Packages starting at $45/mo