CityGro featured in The Herald Journal
Posted on July 18, 2014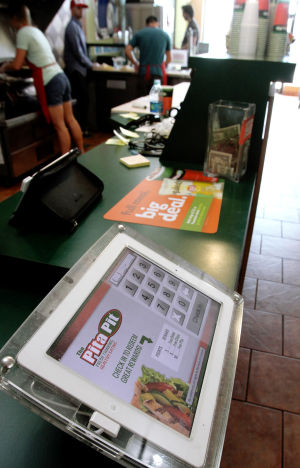 Logan, Utah is a place we hold very dear to us. It is where CityGro was born and we are very excited that the Herald Journal featured us in a news story.
Five years ago, CityGro (formerly called BlueCache) was born in Cache Valley. CityGro is an Automated Loyalty Marketing company that's mission is to create better relationships between businesses and their customers by enhancing communication between the two. We started out with a few restaurants in Logan and now have hundreds of restaurants, retail stores, salons, and even universities around the world.
Twizlberry Frozen Yogurt once had customers carrying around punch cards, but thanks to CityGro, customers can earn points, just by entering their phone numbers. Our iPad Kiosk, helps companies, like Twizlberry connect with their customers once they leave the store.
CityGro's first client, Pita Pit, now has a database of 7,000 customers that receive some form of communication from the franchise.
Utah State University has also integrated CityGro into dozens of different entities on campus and uses the platform to reach out to thousands of students. The iPad Kiosk allows students to provide what information they're interested in receiving from USU so that relevant communication can thus be shared.
Many other businesses in Logan use CityGro to communicate with their customers.
Jon Parrish, CEO of CityGro said, "The more I can get you to interact with my business, the better our relationship becomes."
CityGro is constantly coming up with new ways to help businesses and has companies all over the world using CityGro to help them communicate better with their customers. In the fall of 2013, the CityGro iPad Kiosk was launched in a dozen small businesses in the Bahamas, and has since expanded through Canada, Sweden, New Zealand, Australia, and the Dominican Republic.
You can read The Herald Journal's article about us here