USU Entrepreneurs Tour CityGro
Posted on October 1, 2014
It's not every day that the CityGro office is enlightened by more than a dozen enthused Entrepreneurs and their missions to place their stamp on the world. Welcome to 44 Exchange Place young Aggies, come back anytime!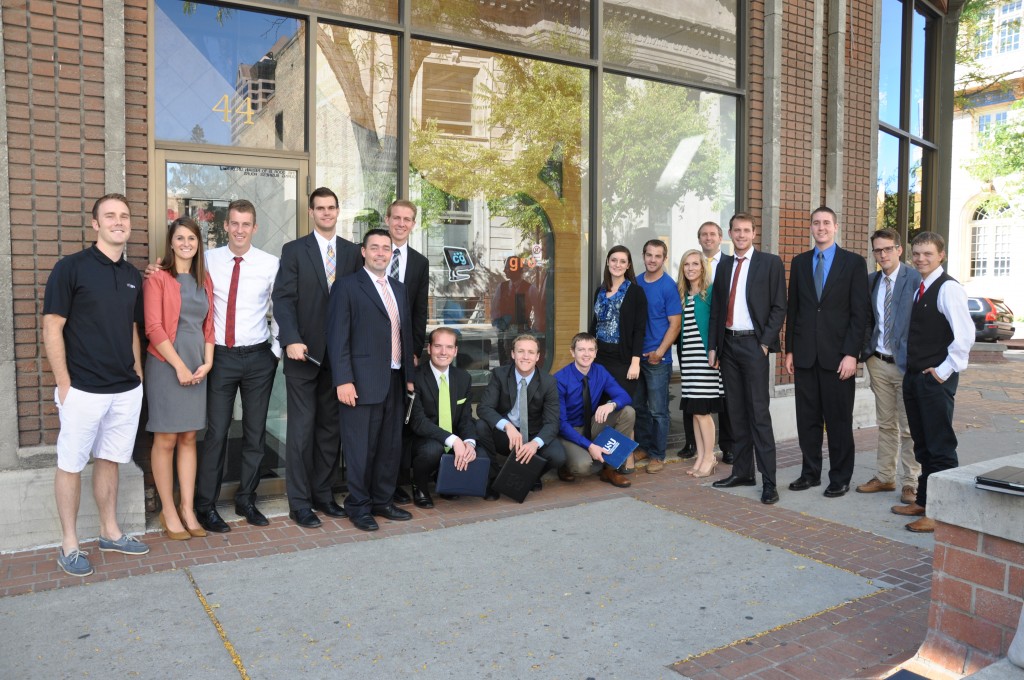 Utah State Entrepreneurs Visit CityGro
Roughly 20 students from Utah State's Huntsman School of Business toured the CityGro offices this week with a goal to find out the secret sauce behind CityGro. Rather, we here at CityGro found some secret sauce from them. Here are five insights your business might use, inspired by this group of ambitious young all-stars.
1. Ask questions, lots of questions. Curiosity was the theme of the tour as student's were cleverly trying to find what tips and tricks could be useful in their own endeavors. "What value do you provide? How do you help businesses reach an R.O.I.? What's your attrition rate?"…etc. If you're not asking yourself these types of questions, you should probably start now.
2. Listen. Are you paying attention to what your customers are saying? If not, you may miss something. As students walked through the developement of CityGro, several students pointed out that you have to adapt to fit your customer's needs. What are your customers telling you? How can you adapt?
3. Offer Value. The only way to earn long-term business is to provide REAL value. Ask yourself what value you are creating for your customers and then ask your customers what value they are receiving. Take an outside perspective and make sure the value is there.
4. Connect. After the tour, several students reached out to our team through email and social media, increasing the chance of further communication. If your business is not trying to connect with every customer that comes through the door, you are probably leaving money on the table. If you need help connecting, we happen to know a company you should talk to

5. Enjoy the ride. If nothing else, these students gave us an appreciation for the joy of creation, even with it's ups and downs. Running a business is an art, and we applaud you for it.
That's a wrap! Thanks again Utah State Biz Students, we're looking up to you.