3 Ways to Increase Customer Check-ins
Are you using your CityGro iPad kiosk to its full advantage? Here are a few ideas that are designed to increase your customer check-in percentage: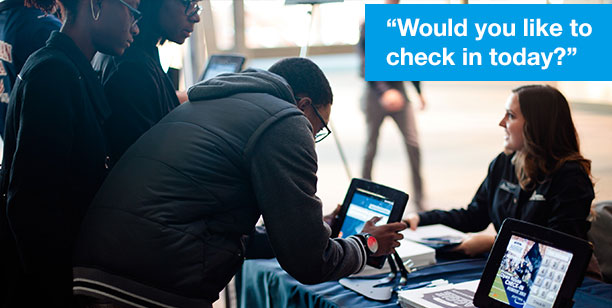 Train your employees to ask EVERY customer who comes through the door if they would like to check-in for rewards. I often refer to what I call the "candy dish dilemma;" this is a dilemma where people see a candy dish (perhaps at the counter of your bank) that they want to indulge in but won't touch it until they are invited to do so . . . make sure your customers feel invited to check-in!
Make sure there is an incentive to check-in. The incentive could be anything from a discount to a "first to know about a particular item" kinda thing, but there needs to be an incentive. Try to put yourself in your customers' shoes and ask yourself what would be incentive enough to enter your information.
Place the kiosk in a visible place. I know… this one seems too obvious. But I have seen several businesses that place the kiosk on the end of a counter that no one frequents. Make sure it is somewhere noticeable and preferably somewhere close to a register or place where employees can invite people to check-in.
What are you doing to increase customer check-ins? Leave a comment below!