4 Marketing Automation Strategies Any Business Can Use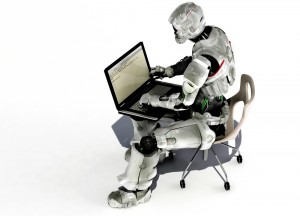 Marketing automation strategies are a great way to ensure you are connecting with your customers. While there are unlimited possibilities, we find the following 4 very useful.
1. Welcome Message
A message sent soon after a new contact joins your network can be a great way to get customers to take action since your business is fresh on their mind. This could include a bounce-back offer (come back within 3 days and get a special offer), a social media request (like us on Facebook for your chance to win!), or possibly a "schedule now" text (call and schedule your next appointment today).
2. 1st Interval Message
The first interval message should be automatically sent out at the standard amount of days it would take your average customer to return. For a restaurant this may be a week or two, for a barber shop it may be monthly, or for an auto lube service it may be every three months. The purpose of this message is to prompt action without giving away the farm, and getting nothing in return.
3. 2nd Interval Message
The second interval message is sent out at a time by which you know the customer is not loyal and may need a little prodding. This message typically calls for a larger promotion since we know the customer has not developed a habit yet. Remember, if the 1st interval triggered an action than this message will not go out.
4. Buzz Messages
The fourth and final automated marketing message we encourage everyone to use is a buzz message. This can be a single message or several messages meant to randomly create a stir. Birthday and half birthday offers, half-way offers (when using the Kiosk Digital Punch Card), and random daily winners are popular buzz messages.
However you set up your automated marketing strategies in messages, make sure and monitor the results. When you find a message that works, try and duplicate it!