EMAIL AND TEXT MARKETING ON A SINGLE PLATFORM
Send your first 250 texts and emails on us! Cancel anytime.
START FREE
Create a FREE ACCOUNT and then move into any plan that fits your needs. Get your first 250 texts/emails for FREE. Cancel anytime.
Pay-By-Blast
Get the lowest rates possible when you pay-by-blast. Blast packages are ideal for businesses who set up ongoing automations (birthday messages, reminders, review requests, etc) and send 2 or more messages per month.
Automations

$25 /1000 Subscribers /Mo

All Recommended Automations:

Confirmation Texts
Birthday Texts
Lost Customer Texts
Registration Texts
Review Requests

Automations + Blasts

$50 /1000 Subscribers /Mo

All Recommended Automations Plus:
2 Blasts per month
 
 
 
Additional SMS Rate of $.02
Add Email to any SMS package for only $5/ 1,000 subscribers per month.
Pay-Per-Message
Pay-Per-Text

$.035 /text

Bulk Rates
2,500/mo = $.0325
5,000/mo = $.03
10,000/mo = $.0275
20,000/mo = $.025
50,000/mo = $.02
100,000/mo = $.0175
500,000/mo = $.015
1,000,000/mo = $.0125

Pay-Per-Email

$.005 /email

Bulk Rates
2,500/mo = $.0048
5,000/mo = $.0045
10,000/mo = $.004
20,000/mo = $.0035
50,000/mo = $.003
100,000/mo = $.0025
500,000/mo = $.002
1,000,000/mo = $.0015
*Bulk pricing is not applied automatically and is based on pre-determined monthly minimums. Once a bulk messaging plan is subscribed to, all messages sent in addition to the monthly minimum will be billed at the current plan price.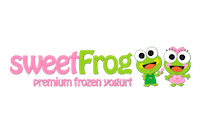 "SIMPLY PUT, WHEN WE SEND OUT A BLAST, CUSTOMERS COME IN!"
-Anne, Sweet Frog Marketing
Frequently Asked Questions
Can I send SMS messages to anyone?
After I send my free 250 messages, can I send more?
Absolutely! While only your first 250 messages are free, you can send as many messages as you need. Depending on how often and how many you plan on sending, you can either pay per message, or sign up for a Blasts credit plan. See pricing here.
Is Text Marketing effective?
No marketing channel or medium is perfect for every audience, but if there's one that's closest, it's text messaging. With more than 5 billion texters on Earth — nearly 300 million of which are in the USA — it's the single biggest social media channel in the world. 98% of text messages are opened, and as many as 90% of consumers are open to communicating directly with businesses via text. Nearly everyone has a text messaging device already, and most are only waiting to be invited to engage with your business this way.
Have you ever been invited to "Text REWARDS to 55442" or "Text ICECREAM to 44338" or something similar? These are examples of SMS Keywords. By setting up an SMS Keyword and using it in your marketing efforts, you allow your customers to easily join your SMS marketing channel, simply by texting in a one-word identifying token. By signing up for CityGro Blasts, you get one SMS Keyword for free, and can quickly start using it everywhere to start developing your marketing list.