DON'T JUST REWARD LOYALTY, DRIVE IT.
Free 14-day trial. Cancel anytime.
CityGro Loyalty is FREE for 14 days. Packages start as low as $95/mo.
Try it FREE

14 Day FREE Trial

FREE

Unlimited Customers
iPad Loyalty App
Full Features
Live Support
Cancel Anytime!

Loyalty Unlimited

$95 /mo

Unlimited Customers
iPad Loyalty App
Full Features
Live Support
Cancel Anytime!
Try CityGro Loyalty FREE and see why 1000's of businesses use CityGro to help their business grow! If it doesn't boost your business, cancel your account with no questions asked. Loyalty Packages start as low as $95/mo.
What's included for free? Everything!
So why not? Create your Digital Loyalty Program today!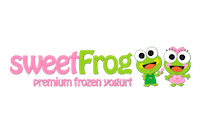 CITYGRO'S SOLUTION FOR CUSTOMER RETENTION IS STRAIGHT FORWARD AND WORKS!
-Anne, Sweet Frog Marketing
Frequently Asked Questions
How long does it take for a customer to check-in?
This depends on the amount of data you want to capture. When time is sensitive (restaurants, quick serve, etc.) we suggest only asking for necessary information. When only a phone number is asked for a customer can check-in in 6-8 seconds. If you'd like to collect more information without clogging up your in-store line, send a link in a text so people can fill out more information from their mobile phone!
CityGro is a simple to use, but highly advanced marketing software for businesses of all types. The philosophy is to collect customer data using powerful tools. This data then allows businesses to analyze and automate communication with their customers..
Where do I find the kiosk app?
The free "Kiosk for iPad" app can be found in the iPad App Store. Search for "Kiosk for iPad" or "CityGro" and you will find it.
Once downloaded simply enter your admin email and password to access your account.
Great question. Let's look at a few statistics:
80% of your future purchases will come from 20% of your current customers. – Gartner
Word-of-mouth influences three out of every four first-time purchases. – Nielsen
Returning customers spend 67% more than first-time customers. – Bain
It costs 5X more to acquire new customers than to keep current ones. – Forrester
Taking these facts into consideration, it's incredible that the majority of businesses still spend most of their budgets trying to find and bring in new customers. CityGro helps businesses get the most for their time and money by focusing on bringing customers back — time and time again.
How is CityGro different than my punch card?
Traditional, paper punch cards and loyalty programs can be effective at rewarding your loyal customers. CityGro's loyalty tools — in addition to making the process much easier for your customers — also give you the ability to reach out and communicate to your customer, bringing them back in. Rather than waiting, hoping and praying for your best customers to come in, why not reach out and give them a personal invitation?