BRING CUSTOMERS BACK TODAY!
Create a free account.
By participating, you consent to receive text and email messages sent by an automatic telephone dialing system. Consent to these terms is not a condition of purchase. Message and data rates may apply. Reply STOP to any text to cancel. Terms & Conditions / Privacy Policy: www.citygro.com/terms/
By participating, you consent to receive text and email messages sent by an automatic telephone dialing system. Consent to these terms is not a condition of purchase. Message and data rates may apply. Reply STOP to any text to cancel. Terms & Conditions / Privacy Policy: www.citygro.com/terms/
TRUSTED BY 1000'S TO
BRING CUSTOMERS BACK!
With more than 60% of customers not returning after their first visit, growing your business can be a challenge. CityGro keeps you in frequent communication with your contacts to ensure they come back more often.
Collect more than 2500+ contacts per location in the first 12 months
Communicate effectively to bring customers back 2-3x more
Convert customers into advocates who attract new customers
All without holding up the line!



















LOYALTY, RETENTION + MARKETING ALL IN ONE!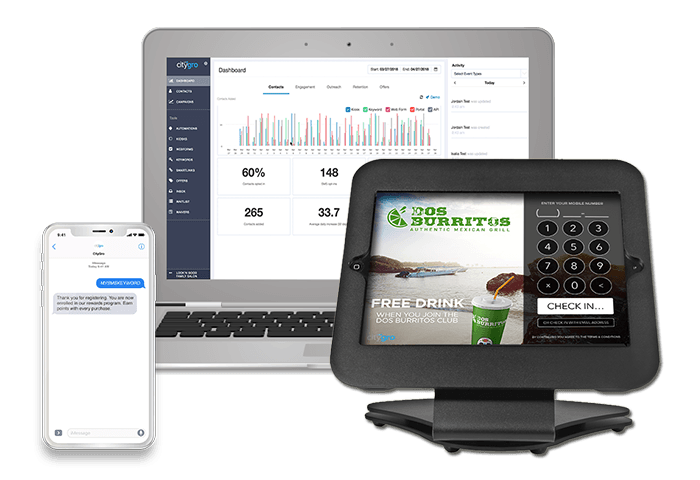 A FEW OF OUR MOST POPULAR FEATURES
Digital Loyalty + Rewards
iPad Punch Card App
Dollar-based Points
Visit-based Points
Unique Employee Security Codes
Data Collection
Review Booster
Text + Email Marketing
Marketing Automation
Aut0 Opt-out Monitoring
TCPA Compliant!
WHY CITYGRO?
Here are four reasons why you should use CityGro