HOLD UP!
Your FREE copy of the "Text Marketing Rules and Regulations Cheat Sheet" is on it's way to your inbox……
Click the link below to join our free Facebook group "Marketing Ideas & Customer Retention Community"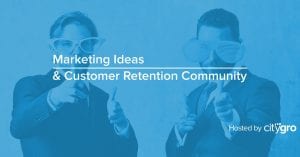 Join business owners with stores just like yours and learn what marketing ideas are working, and what isn't!
Limited Time Offer. 100% Secure. We Never Share Your Email.