Automate Birthday Messages
We love birthdays, we know that customers love birthdays, and we love finding fun ways to promote your business to your customers on their birthdays.
Try this: Ask each client for their birthday on their first checkin, then create a birthday message that goes out to each customer the week of their birthday giving them some kind of birthday gift. The CityGro system will check every morning for birthdays and send out the message to the appropriate customer. If you need help, don't hesitate to give us a call!
The average consumer spends more money around their birthday!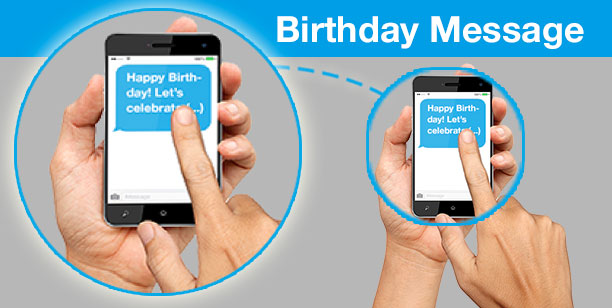 Use this idea!
Log into your CityGro Account
Click on the 'Messages" Tab
Click on 'Compose' to create the birthday message
Select that you want the message to go out daily at a particular time
Select 'Add Rule' to specify who you want it to go to
Select 'Birthday Today'
Click 'Send' to schedule the message
Watch your customers appreciate your birthday message and come back more frequently!
SEND YOURSELF PRICING
Packages starting at $45/mo