CityGro Messaging

Text and Email Marketing that works.
TEXT TRY TO 85775 & SEE HOW IT WORKS.



















Why do 1000's of businesses choose CityGro for text messaging?

10x more contacts. 
While other text marketing companies focus solely on sending messages, CityGro offers the industry's best tools to collect more phone numbers.

Marketing Automation. 
Text marketing automation is a MUST when choosing a text marketing platform. Text marketing automation allows you to automatically send messages based on customer behaviors so each message is personalized and relevant.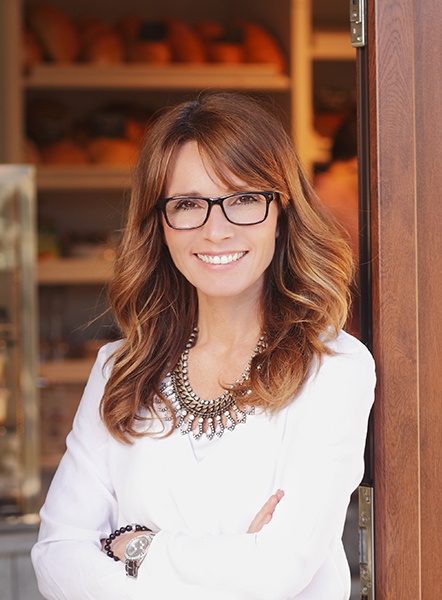 On average, customers who receive regular communication return 2-3 times more often than customers who don't.

More features. 
CityGro invests thousands of dollars each year in developing innovative texting features. From the latest in two-way texting to mobile offers and more, CityGro offers the features you need to maximize your text marketing strategy. 

Unbeatable price.
CityGro Messaging features are second to none and so is our price. You won't find a comparable service for a better price, we guarantee it.
80% OF CONSUMERS ARE WILLING TO CONNECT WITH BUSINESSES VIA TEXT.
Collect 10x more phone numbers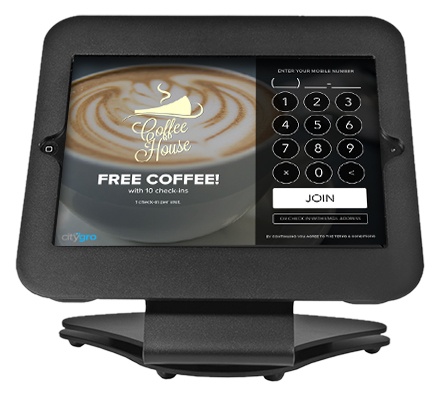 CityGro Kiosk App
In foot-traffic environments, the CityGro Kiosk App is hands-down the best way to collect customer phone numbers. It's fully customizable and as easy as a finger and a phone number.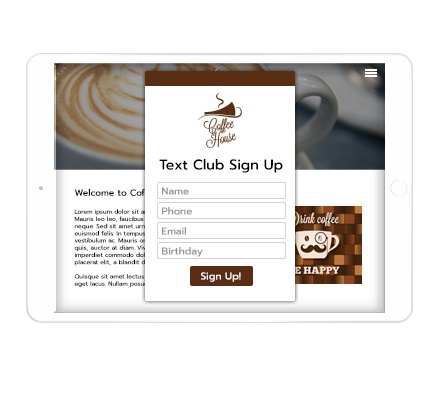 CityGro Forms 
CityGro forms allow customers to sign up for your text club on your website or from any social media site. Create forms in minutes and place them where needed.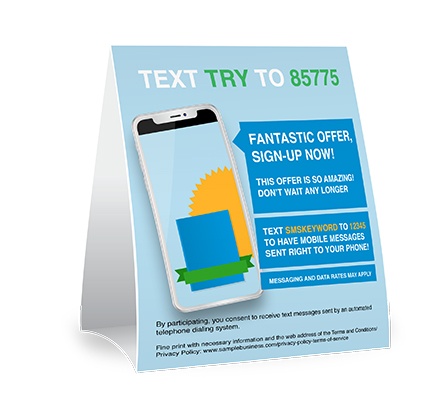 SMS Keywords
Keywords are the traditional way for customers to join your text club and can be placed anywhere from posters to billboards. 

3rd Party Integrations
Already collecting phone numbers? Feed them directly into CityGro and jumpstart your text marketing strategy. 
Use text messaging to bring customers back

Mobile Offers
Text or email customers visually appealing offers that are easily redeemed on a mobile phone. Mobile offers are perfect for promotions, special offers and more. 

Track Customer Behavior
Enhance your text marketing strategy by tracking the actions your customers take and categorizing customers based on their reaction to each text. 

Lost Customer Campaigns
Recover lost customers by texting automatic incentives that are sent out automatically based on a customer's last visit time. (Requires CityGro Loyalty or 3rd party integration)

Increase Referrals
Use text marketing to drive referrals to your business. Send a text that customers can forward and even require new customers to signup prior to using offers. 
Use text messaging to enhance communication

Text Chat
Add CityGro Text Chat to your website to instantly start text conversations with customers who have questions. Text Chat takes the conversation to a customers cell phone so it continues after customers have left your site.  

Transaction Receipts
Each year more and more customers are preferring digital receipts over print receipts as they are easier to manage and don't get lost or thrown away.  

Confirmation texts
Keep customers up-to-date by sending text confirmations when customers do things like sign-in from a new computer, change a password, create an account, etc. You can also trigger messages to update customers about shipping status, return status, etc.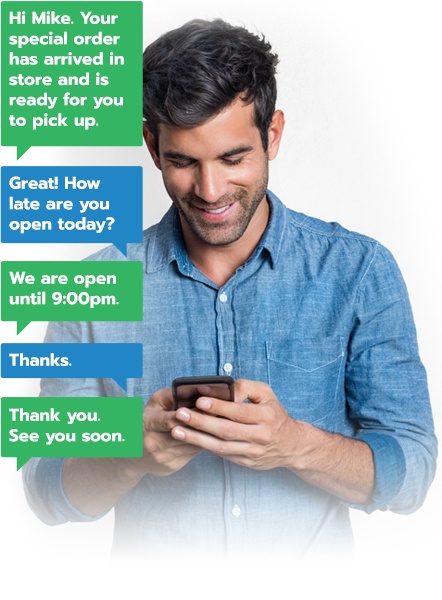 Visual Automation Builder
The CityGro drag-and-drop automation editor allows you to create text and email marketing automations in minutes by visually mapping out each step of the campaign.  

Appointment reminders
Lower missed appointments substantially by sending appointment reminders prior to each appointment.

Birthdays + Anniversaries
Send automatic texts and emails when people are likely to be spending the most. 

Feedback + Reviews
Automatically request feedback from customers. Send positive responders to review you on social media and ask not-so-positive responders how you could have done better.  

Email Marketing
CityGro is one of the only text marketing companies to support both text and email marketing for a multi-channel approach that ensures your message is read. 

Loyalty + Rewards
Combine CityGro Text Messaging with CityGro Loyalty and bring customers back more often! The combination of these two tools creates the world's most powerful loyalty system. 

CRM
View and manage customer insights using your CityGro Management Portal. Here's where you will find customer stats, access customer information and connect with customers as needed. 

CityGro Forms
CityGro Forms go hand-in-hand with text marketing and are used to create text and email signup forms, registration forms, feedback forms, birthday clubs and more. 

API
The CityGro API allows you to connect CityGro with other systems in effort to streamline processes and simplify user experience. View API documentation. 

Waivers + Check-in
CityGro Messaging is often combined with CityGro Waivers to add a marketing component to any business who uses waivers and forms. Waivers are a great way to collect more phone numbers!
Make it a conversation

Two way texting
Two-way texting allows customers to respond to your messages just as they would naturally respond to a text from a friend. As simple as it sounds, this feature is not offered by most text marketing companies. Two-way texting allows you to do simple yet profound things like taking orders, setting appointments, generating leads, soliciting feedback and much more right from a mobile phone.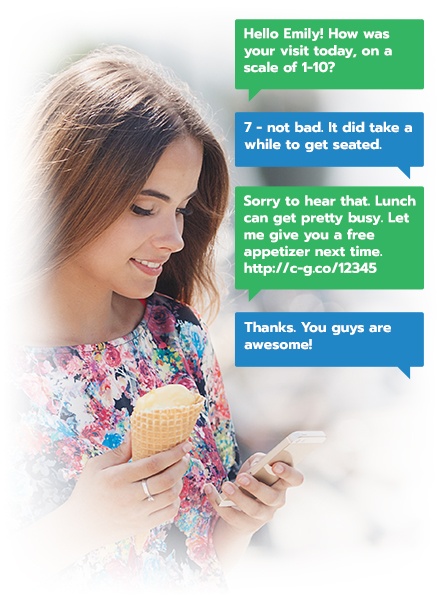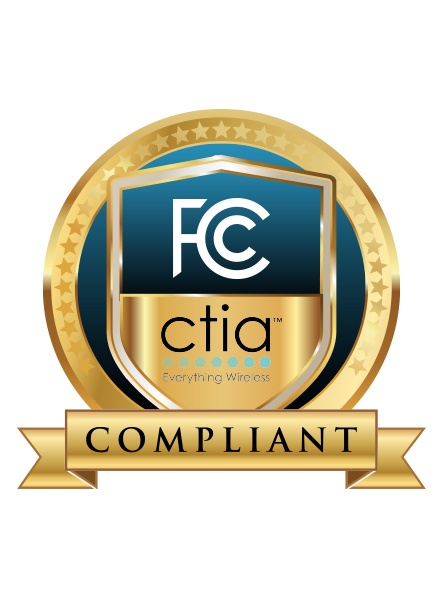 Peace of mind
Opt-in + opt-out management
CityGro handles all of your opt-ins and opt-outs automatically and stores all consent information in a secure database where verified admins can access them as needed. 

FCC and CTIA compliant
Text marketing is regulated by the FCC with a high impact from the CTIA and other organizations. CityGro uses up-to-date standards in text marketing and is fully compliant with all regulations required by these organizations. 
Want more?

Text Enable Your Business Line
Text enable your existing business line and make it both easy for customers to contact you and easy for you to respond to customers. 

Long codes + Short codes
CityGro supports both shortcodes (85775 for example) and long codes (888-605-4429 for example). 

Text Forwarding
Text forwarding allows you to forward incoming text messages to a cell phone or email of choice and is useful in cases where you need to respond to incoming messages. 

200 Messages per Second
CityGro has optimized sending capacity to allow large networks to send a message to their entire database at 200+ messages per second. 

Text Receipts
Hate keeping track of important receipts? So do your customers. Offer purchase receipts via text and help make their lives easier.

Insights + Analytics
Optimise your text marketing campaigns with a full suite of dashboard analytics. Analytics are available on both a mass level as well as a campaign level. 
"Since we started using CityGro, we have gotten rid of the cost of punch cards, employees don't have to insert the phone numbers and emails from business cards we used to collect, and now that we have thousands of people in our network, we don't have to reach people through third-party advertising. It costs us a couple cents to contact a customer, and even if it takes 10 messages to bring them back, it is extremely profitable."

Owner, Farr's Fresh

"CityGro helps us bring customers back by allowing us to reward and engage our customers on a programmatic basis."

CEO, sweetFrog

"With our business having several different locations and seasonal schedules, it was hugely important for us to be able to customize and automate our text marketing system. CityGro worked with us to integrate directly into our POS, which gives us access to how often our customers visit and allows us to send them offers accordingly."

Hokulia

"From webforms to text keywords, CityGro's solutions have helped us integrate digital marketing across our various locations. The CityGro App for iPad is incredibly user-friendly for both our more senior customers and small children. The platform allows us to personalize messages to different types of customers and automate them based on visit frequency."

Fat Cats