Promote a Sponsor on your Kiosk
In between every check in there is a few second delay while the system loads. We utilize this delay for splash pages in which you can advertise anything you wish. Many business will utilize the splash screen to promote sponsors, partners, promotions, etc. Remember, your kiosk is your real estate and can be quite valuable to complimentary services.
Who would PAY YOU to advertise to your customers?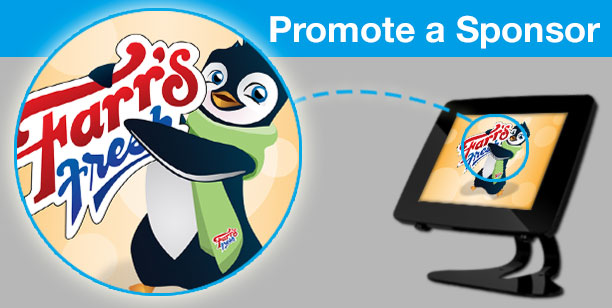 Use this idea!
Contact a local business that you want to let sponsor your kiosk
Add their logo to one of your pages or have them design a splash page to show up every time someone checks in or
Enjoy a little extra cash or trade at one of your favorite businesses!
SEND YOURSELF PRICING
Packages starting at $45/mo