BRING CUSTOMERS BACK TODAY!
Create a free account. No credit card required.
By participating, you consent to receive text and email messages sent by an automatic telephone dialing system. Consent to these terms is not a condition of purchase. Message and data rates may apply. Reply STOP to any text to cancel. Terms & Conditions / Privacy Policy: www.citygro.com/terms/
By participating, you consent to receive text and email messages sent by an automatic telephone dialing system. Consent to these terms is not a condition of purchase. Message and data rates may apply. Reply STOP to any text to cancel. Terms & Conditions / Privacy Policy: www.citygro.com/terms/
TRUSTED BY 1000'S TO
BRING CUSTOMERS BACK!
With more than 60% of customers not returning after their first visit, growing your business can be a challenge. CityGro keeps you in frequent communication with your contacts to ensure they come back more often.
Collect more than 2500+ contacts per location in the first 12 months
Communicate effectively to bring customers back 2-3x more
Convert customers into advocates who attract new customers
All without holding up the line!




















ALL YOUR RETENTION TOOLS ON ONE SINGLE PLATFORM.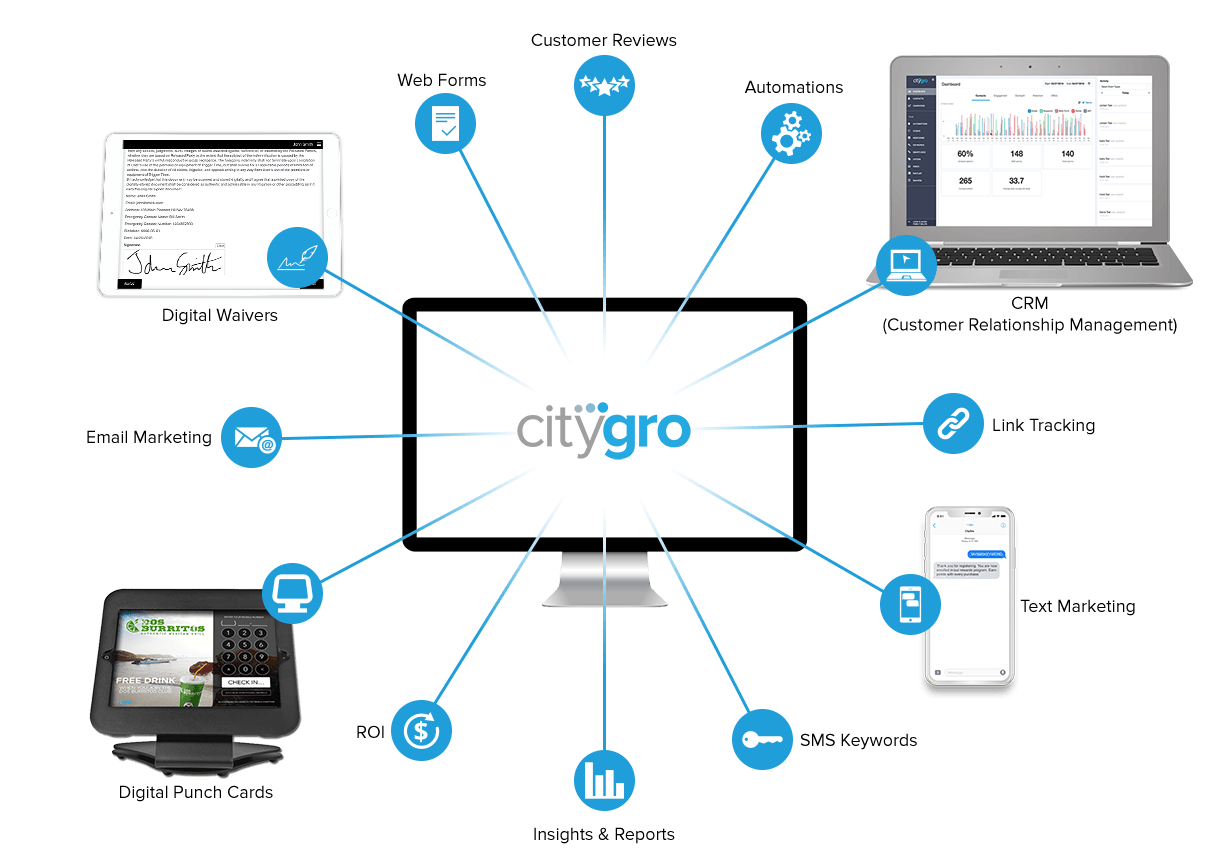 WHY CITYGRO?
Here are four reasons why you should use CityGro