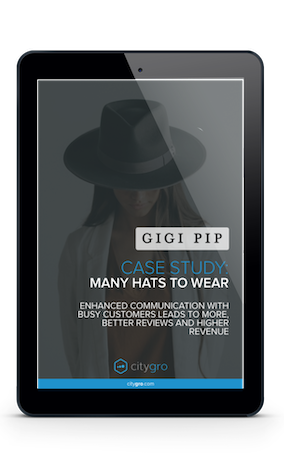 Many Hats to Wear
Becoming a Text-First Online Business
When the smart people at Gigi Pip realized that traditional chat tools were causing the brand to lose business from their most valuable, motivated customers, they turned to CityGro to help keep profitable conversations going.
They didn't realize the extent to which customers were clamoring for text-based communication.
Download the case study to see how Gigi Pip used CityGro to:
Close more sales
Get more 5-star reviews
Promote successful promotions
Connect personally with customers
"OUR CUSTOMERS LOVE TO TEXT."
"We were hesitant to offer texting at first because it felt like we were crossing a personal barrier, but it couldn't have gone better! Customers love to text simple questions and most of the questions are buying questions and lead to a purchase!"
Ginger P.
Co-Founder, GigiPip.com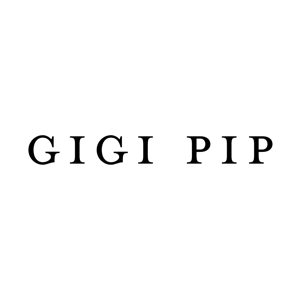 The TextChat Widget
Chats start online, but continue offline.
The TextChat Widget allows website visitors to chat in from a desktop (or mobile phone) and then transfers the chat to their cell phone. After chatting in, they can stay and browse or leave their computer — the conversation still goes on even after the customer leaves your site!