THE ONLY WAIVER THAT BRINGS CUSTOMERS BACK.
Free 14-day trial. Cancel anytime.
Less than 300 Waivers/mo
1 Unique Waiver
Full Features + Support
Cancel Anytime!

START FREE

14 Day FREE Trial

FREE

Full features + support
Easy Setup
No charge for 14 days
Cancel anytime!

Waivers Unlimited

$125 /mo

Unlimited Waivers
Full Features
Live Support
Cancel Anytime!
Create A FREE Account
CityGro Waivers is FREE for 14 days. Packages start as low as $75/mo.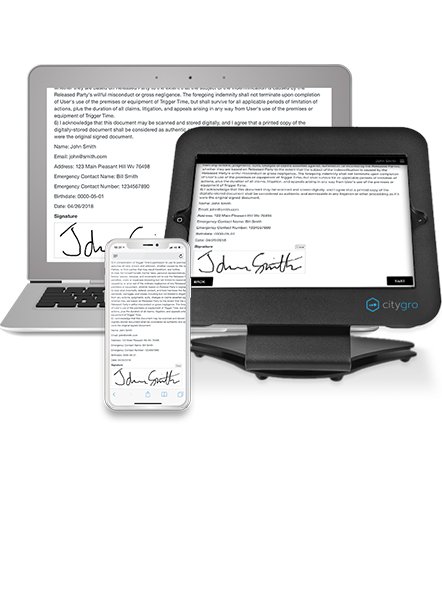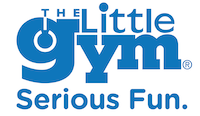 WITH 1000'S OF CUSTOMERS SIGNING OUR WAIVERS EVERY DAY,
WE COULDN'T BE HAPPIER WE CHOSE CITYGRO.
-Patrick, The Little Gym
Try CityGro Waivers FREE for 14 days and see why 1000's of businesses use CityGro to help their business grow! If it doesn't help grow your business, cancel your account with no questions asked. Waiver Packages start as low as $75/mo.
What's included for free? Everything!
So why not? Create your Digital Waiver today!
Frequently Asked Questions
Is digitizing a waiver difficult?
Whether you're turning an existing, paper waiver into a digital waiver, or creating a new waiver from scratch, you can have something up in minutes. It won't take long for you to forget the days of filing cabinets full of paper.
Can I use waivers to build a marketing list?
Absolutely. In fact, while there are several other digital waiver providers on the market, CityGro provides the only waiver solution that's also a marketing automation platform. As customers sign the digital waiver, they're asked to opt into your marketing list. You'll be surprised how many of them do. These are customers that genuinely want to hear from you, so don't hesitate to reach out to them with exciting news, exclusive offers and regular updates.
Are CityGro waivers compliant?
Yes. CityGro goes above and beyond the standard ESIGN Act compliance protocol to ensure that your waivers are compliant and secure.
How can customers sign CityGro waivers?
CityGro's primary goal is to make it fast and easy for businesses to interact with their customers in a meaningful way. Waivers can be signed on a kiosk, on a website or delivered to a mobile phone via text message or email. Whatever's easiest for you and your customers.
What access to analytics do I have with CityGro waivers?
In your CityGro dashboard, you can track how often customers are coming in, how long it takes customers to complete the waiver, and how long it's been since they've been back. Use this information to inform your marketing efforts.
How do I use CityGro Waivers to bring more customers in?
Automatically send incentives via text and email to customers who haven't been in for a while. Target different customers with different incentives based on how lost they are.
Will I be billed during the trial?
Nope! You'll have access to every feature in your CityGro plan for 14 days — all without paying a dime. We'll charge you only after the trial is complete, if you choose not to cancel (and we think you'll be happy to stick around).
Can I cancel my trial at any time?
Absolutely! Cancel anytime within 14 days and you won't be charged.