What Is Data Collection?
For the purposes of data-driven marketing, data collection involves the accumulation of any data that can be useful in a business's marketing efforts. Common data collected may involve, but is not limited to, customer contact information, customer buying behavior, and customer demographics/interests.
Collect Customer Contact Information
Collecting customer contact information is necessary for ongoing engagement with customers. Common data point would include customer phone numbers, emails, addresses, social media contacts, and more. When contact information is collected, it is also required to collect consent to reach out to customers. Marketing based on customer consent is at the heart of CityGro's data collection and marketing software.
Track Customer Buying Behaviors
Data collection and analysis of customer buying behaviors are useful as it provides the base of your marketing strategies. Helpful data includes frequency of purchases, last purchase dates, products purchased, amount sent, etc. Simply by knowing the date of a customer's last purchase, you can target customers differently who come back regularly VS your customers who don't come back at all. While several data collection methods are offered, The CityGro kiosk is one of the leading tools to track how often customers are coming back.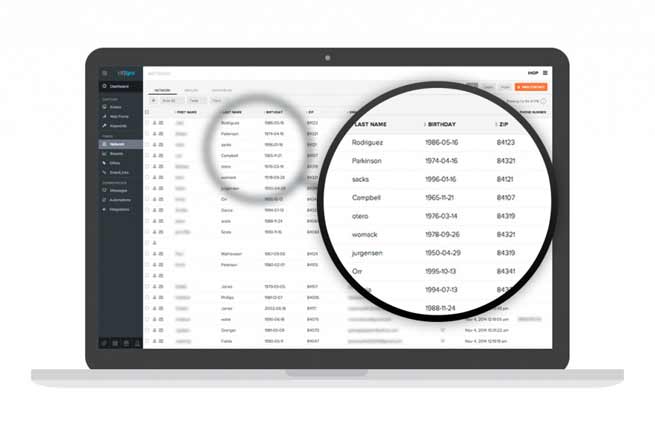 Collecting Customer Demographics and Interests
Have you ever considered the advantages your business would have if you knew each customer's interests, social groups they belong to, gender, zip code, name, etc? CityGro's data collection tools allow you to capture this information from your location using the iPad kiosk or from customer's mobile phone using mobile optimized contact forms. Combine data collection methods and ensure you get the most data possible.
CityGro Data Management
As you collect more data, data management becomes essential. CityGro offers in-depth data segmentation abilities and data filtering solutions so that you can manage the data appropriately. Learn how to manage data yourself, or use the CityGro Account Pro Team to sort the data you need and provide the reports you are looking for.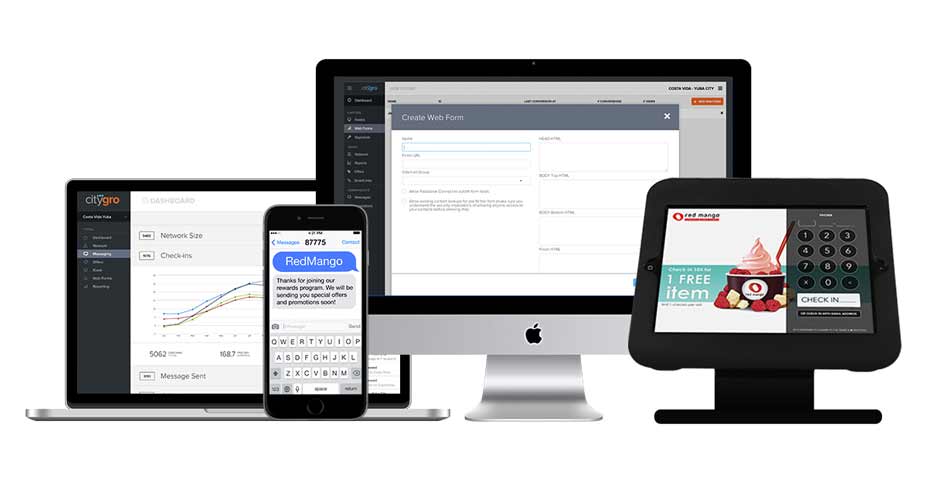 Avoid Spam. Customers' Consent Is King!
If you are collecting data for marketing purposes, you'll need to gather customer consent. While many businesses look at this as a burden, business who operate under the rule of consent typically out-perform businesses who don't. Customers who consent to on-going communication are more likely to react to messages, spend more money, and tell their friends. That's why customer consent is king!
Opt-in Rates as High as 90%!
With industry leading data collection methods, it's not unusual for CityGro clients to see consent rates as high as 90%. Our high opt-in rates help make CityGro the world's leader in data-driven marketing.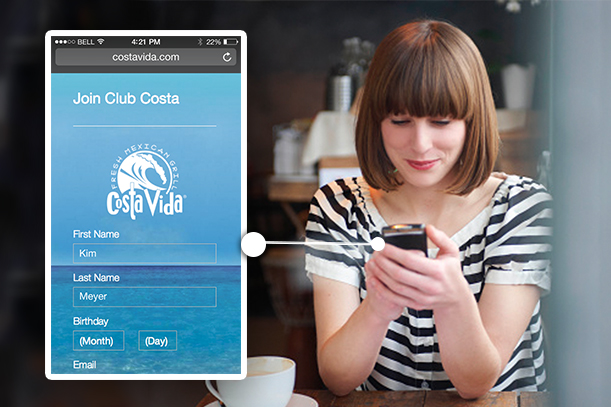 Collect Data without Holding up the Line!
We understand the importance of a speedy checkout. CityGro's data collection methods provide the unique ability to collect tons of customer data without holding up your line. By using multiple data collection tools, such as the iPad Kiosk, SMS Keywords, and mobile contact forms; customers can provide their phone number at checkout and finish their registration on their mobile device.
2500% More Completion!
Are your customers not completing their registration? Mobile-optimized data collection forms and automated reminders have increased the amount of completed registration up to 2000% when compared to other "go home and register" type solutions. Whether you are registering customers for loyalty, generating leads or simply collecting more data, CityGro's automated data collection methods are for you.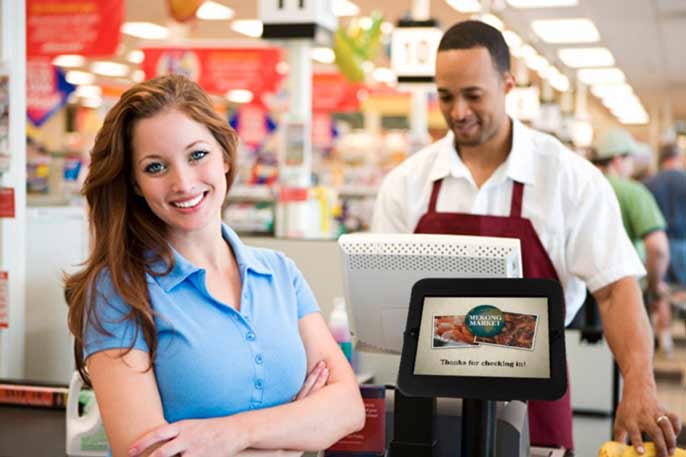 Combine Data Collection Methods for Better Results
Different data collection tools are required for different scenarios. CityGro helps you determine which collection method is right for you, right for your customers, and provides you with the most data possible.
Example: A high traffic restaurant wants to connect with customers on Facebook.
We have often been asked if we can use the iPad kiosk to allow customers to like a business on Facebook or other social media platforms. The answer is yes . . . but there are better ways.
Asking customers to connect on Facebook requires a customer to sign in with their username and password. Not only would that hold up the line, but asking customers to insert their username and password would make many of them uncomfortable. This is a case where multiple data collection methods would be appropriate.
First, we would collect a quick phone number on the kiosk, or through an SMS keyword. Next, an automated message would be sent to the customers phone asking them to click a link to follow the business on Facebook. After a customer completes the goal and becomes the newest Facebook fan, a follow-up message is sent thanking them and providing them instructions to collect the incentive that was given, if any. Finally, automatic reminders are set up to make sure customers don't forget and our high traffic restaurant now has more likes than ever before.