6 Real-World Perks of a Hassle-Free Online Waiver Signing Tool
You're reading this article on a screen. It's not printed on a piece of paper, held in your hands and then thrown away.
Why step backwards in time and forfeit so many of the game-changing perks that digital can offer?
A simple, seamless, trouble-free online waiver signing system is much, much closer than you might think, and can save you mountains of time, money and space. Read on and let's go through some of the biggest benefits.
Thousands of businesses across the country rely on liability waivers every day. They're an essential way to mitigate risk in unpredictable industries, allowing the men and women that work in these occupations to focus on providing safe, valuable service to their customers.
But for many of these businesses, the logistics of this process seem straight out of a history book.
Remember those? They were printed on paper, and — uh —‌ you're not reading them right now.
Online waiver signing offers proprietors a way to simplify, modernize and optimize their businesses, while decreasing overhead and increasing opportunity.
Let's take a look at six huge benefits that your business can enjoy by making the transition to hassle-free online waiver.
Untold numbers of paper waivers fill filing cabinets across the country —‌ billions of sheets of paper sitting absolutely still, collecting dust and taking up space, just to be available in the incalculably rare event that they're needed. I‌ mean, hopefully it's rare that you'd need to dig them out.
I'm looking at you, sketchy carnival ride operators.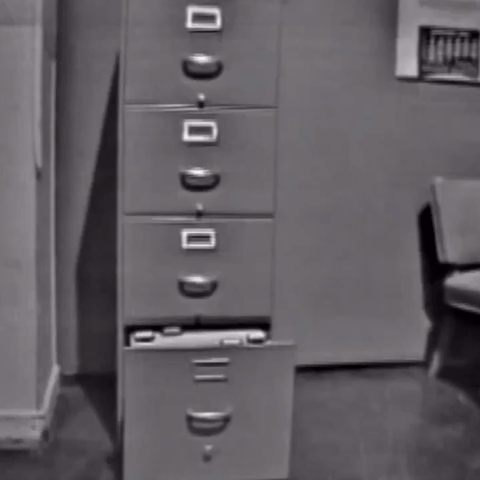 Depending on the scale, history and nature of your business, the space eaten up by physical, paper waivers could range from minimally intrusive to massively obstructing —‌ and it all comes with a cost.
An online waiver signing system will store all waiver files digitally, which can free up a lot of space.
So parlay that empty square footage into a lower monthly lease or use that space for something else.
We're thinking massage chairs, foosball tables or …fine… more inventory.
You've all seen it.
It's the birthday party, all arriving at once, five minutes late for their scheduled time and all jockeying to get out there and [INSERT‌‌ ADVENTURE HERE].
You speak up, as loud as you can over the roar: "OK, everyone needs to sign a waiver! Grab one of these and sign it!"
The results heard and seen are anything but efficient:
"Does anyone have an extra pen?"

"Can I borrow that when you're done?"

"Hurry up! We're all waiting for you!"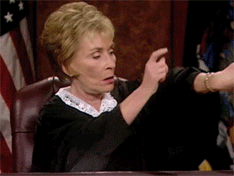 Meanwhile, a steady stream of your other customers are coming in for their respective time slots — held up by the birthday boy/girl and the mob of loud, penless would-be adventurers.
You might not recover from that, at least today.
A bottleneck-free online waiver signing system might offer multiple signing options, including in-advance signing either on your website or sent via email or SMS.
CityGro's digital waiver tools offer the ability to sign anywhere, at any time, from any device — or (or more accurately and) on-location at a digital kiosk.
Having multiple options gives you the freedom to focus much more on what comes after the signature than what comes before.
Customers can sign via:
Kiosk
Website
Text or email
OK, so imagine me snapping my fingers. The imagery isn't as effective when I‌ have to explain it, but still —‌ you get the point.
Waivers are fluid. Things happen. Changes are necessary. Whether it's swapping out an address, tweaking some language, adding an extra question, or something else entirely —‌ it's naive to think that your first version is going to be your forever version.
Knowing that, paper waivers always present a delicate balance. Print too few and you're always running out. Print too many and you risk having to toss a bunch when the changes come up.
A waste-free online waiver signing tool allows you to jump on and make changes in a matter of just a few minutes.
Faster than you can say "Pointless Paper Printouts!"
Well, so it's not that fast, but pretty close.
An ever-growing marketing list
Guys, this one's huge.
And we don't want to toot our own horn too much here, but it's something you don't get with most online waiver signing tools.
CityGro, however, has been helping businesses build marketing lists and interact with customers for nearly a decade. Naturally, our waiver signing system would have that functionality built in.
Ugh, overt self-promotion like that is exhausting. Not untrue, though.
Take advantage of that steady stream of waiver signers — ask for permission to keep the conversation going.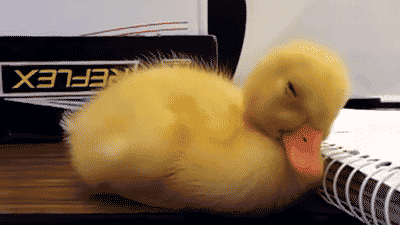 Up to 80% of your customers will say "Sure —‌ send me offers and updates." All you have to do is ask.
What should you do with that list?
Talk to them, silly.
Send them promotions, new product/service announcements, happy birthday messages — or a friggin' "Hey, you're awesome. Just thought you should know that." message.
Here are two truths that should be considered — both independently and jointly:
In other words, if you want more business, send more messages to your existing customers.
OK, I think we've beat that one to death.
Wait — one more time: Use waivers to build a marketing list, and then send those people messages. I just don't know why you wouldn't.
I guess you could call it a downside-free online waiver signing feature.
A digital online waiver signing tool — at least any one worth its salt — can provide added visibility into the waiver signing process. For a business owner, this offers benefits on both the macro and micro levels.
On a large scale, a proprietor can see the quantity of waivers signed, track trends on a weekly or monthly basis, and provide context with which to make greater business decisions.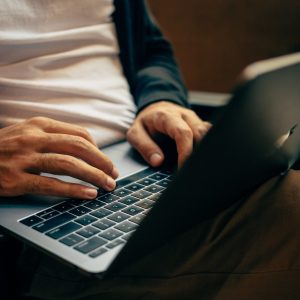 Yes, you can track visits and transactions through your POS system —‌ and you should. However, it's hugely helpful to be able to compare that to amount of waivers signed, see how the two figures compare and work to ensure parity where it's needed.
On a micro scale, you can see how important it could be to receive rich data on an individual waiver.
While we can't speak for other online waiver signing programs, CityGro provides data like exact signing time, date and IP‌ address on every waiver. That's information that could prove to be incredibly helpful in the event that the waiver is needed for liability reasons.
If you're using paper waivers and want either the macro or micro levels of data, you're pretty much out of luck — unless you want to record and count them by hand.
And who has time for that?
That brings us to our next — very important — benefit of online waivers.
Can't blame you one bit for wanting to avoid those.