How to Build a Text and Email List
Your text marketing and email marketing campaigns are only as good as the network you send them to. This is why building your text and email lists are essential to your marketing strategy. But how to you build a text and email list quickly?
Use Good Data Collection Tools
The first thing you can do to build your email and text lists is go have good data collection tools. Gone are the days where having a fish bowl of business cards was the marketing go to. To build your email and text lists you will need good collection tools. Four tools CityGro uses to help our customers build quickly are Digital Kiosks, SMS Keywords, Webforms, and Digital Waivers.
Download your FREE guide to "Data Collection Best Practices"
Fill out the form below to download your free guide. We value your privacy and will never sell or give away your information.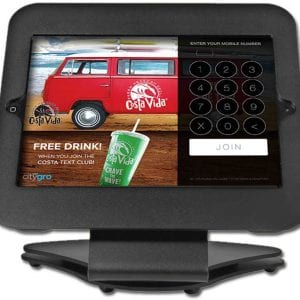 Digital Kiosks
Clients that use our digital kiosks typically double the size of their mailing list within the first 60 days. We found that digital kiosks are the best way to capture your customers data and build your lists quickly.
Digital kiosks are simply an app for an iPad. The app will ask your customers to enter in their phone number to join your digital loyalty reward program. This gives them incentive and a quick painless method to give you their valuable contact information.
After your customers initially sign up they can now use the kiosks to check-in each visit to redeem and build loyalty points. This will give you valuable insight to your customers behavior. You can use this information to automate direct marketing campaigns based on their last visit.
For information on how many daily checkins you can expect for your industry we have broken down the averages for our customers, see our Check-Ins by industry
SMS Keywords
Another tool you can use to build your text and email lists is SMS keywords. SMS Keywords are a quick and easy way to get your customer's cell phone numbers. Your customers can text in a predetermined keyword to the short-code you give them. They will then have the option to opt in to your digital loyalty program.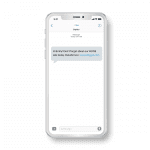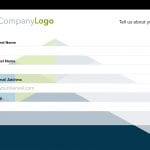 Webforms
If you have an active website or social media page webforms are a great tool to capture your customer's data. Make sure whatever webform you use has a way to link up to your customer retention software. This will give you access to your customers data for your marketing campaigns.
Digital Waivers
If you require your customers to fill out liability waivers you have a great way to directly market to them. Instead of having them put pen to paper you can use a web app to capture their contact information. After their initial waiver is stored they can easily check in with their phone number every time they come back. Because these liability waivers are required, this tool gives you a unique opportunity to track your customers behavior and collect their data 100% of the time.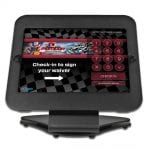 Use Good Customer Management Software
Now that you have gathered your customer's information it is important to have automated systems to market to your customers. Luckily it is no longer necessary to go through your contact lists and manually send out mass text and email blasts. Email and text marketing has never been easier or quicker.
When choosing Customer Relationship Management (CRM) software make sure you choose one that has the capability of creating automated campaigns based off of your customers behaviors.
One of the best ways to get grow your Customer Retention is to send them promotions based off of their behavior. Here are some great campaigns we have found very successful for our clients.
Promotions based off date last visited. If you offer a product or a service you usually have a pretty good idea of how often your customers typically come in. You can automate your system to automatically send a discount or coupon if you haven't seen a customer in a while.
Birthday promotions are another great way to get clients through your door. Set up your CRM to automatically send a text or email with a birthday promotion for each of your guests.
Holliday and event based promotions offer a great way to get customers through your door. If you know there is a holiday or event that really drives sales for the good or service you offer, remind your customers that your business is the place to go with a discount or promotion. You can also run campaigns to drive traffic during periods of low traffic.
Don't Be Afraid to Try New Things
As a marketer I am constantly asked "what can I do to get more customers?" This is a great question but the truth is that there is no magic marketing bullet that will work for every business every time. It is important to always be trying new things as the market changes. Don't be afraid to make mistakes. If a marketing idea fails use that information to guide your marketing decisions in the future. Always trying new campaigns, new promotions, and new discounts is vital to your customer retention and acquisition strategy. With whatever management program you use, make sure that it has a way to show results of each email and text blast you send out.
Try CityGro's Client Retention Software Free for 30 Days
We know that marketing can be expensive. This is why we developed software that takes out the man hours and employees necessary to give you a great marketing plan. We are so confident you will make money off of our software we will let you use it free for 30 days. No credit card necessary. If you decide you love our software after your free trial we offer monthly packages that will allow you market to your customers for a fraction of the cost of your other marketing campaigns. If you would like to speak to one of our marketing experts about what products and services CityGro has to offer call now at (888) 605-4429.
LET'S GET STARTED
Start by creating a free account.

"Since we started using CityGro, we have gotten rid of the cost of punch cards, employees don't have to insert the phone numbers and emails from business cards we used to collect, and now that we have thousands of people in our network, we don't have to reach people through third-party advertising. It costs us a couple cents to contact a customer, and even if it takes 10 messages to bring them back, it is extremely profitable."

Owner, Farr's Fresh

"CityGro helps us bring customers back by allowing us to reward and engage our customers on a programmatic basis."

CEO, sweetFrog

"With our business having several different locations and seasonal schedules, it was hugely important for us to be able to customize and automate our text marketing system. CityGro worked with us to integrate directly into our POS, which gives us access to how often our customers visit and allows us to send them offers accordingly."

Hokulia

"From webforms to text keywords, CityGro's solutions have helped us integrate digital marketing across our various locations. The CityGro App for iPad is incredibly user-friendly for both our more senior customers and small children. The platform allows us to personalize messages to different types of customers and automate them based on visit frequency."

Fat Cats

"I own and operate a swimming pool and spa supply store in Palmdale Ca. I have had the Citygro system for a couple of years now. The system collects cell phone numbers on my clients and permits me to text them special deals and announce sales. We are careful not to over text our customers. When we do we get really good results because it is sending the information to our already loyal customers. Direct mail is so hit and miss. This is much more direct and it always connects. What a wonderful way to promote our store and our customers love it as well. Can't say enough good stuff about the system and the support we get as well. Worth every penny!!!"

"The company was so easy to work with. My company sees a huge influx of customers every time text messages are released! Thank you CityGro!"

"CityGro has been the best advertising dollar I have spent all year long! Thanks guys"

"CityGro has been great for our business to work with. Their services have given us new ways to reach out and keep in touch with our customers. They have been extremely helpful in getting things set up and teaching us how to use their system. Plus, the iPad kiosk has been a great tool for us to use when going to different trade shows to get contact information for new potential customers and follow up with automatic e-mail or text campaigns. We'll be sticking with CityGro for a long time!"

"Citygro is a great company! We have used them for over a year and I have found them to be very professional. Anytime I have a question or concern, they email or call me back within 24 hours. With any business, all you can hope for is to have a vendor that respects your time and money which I feel Citygro does! If you are looking to build a database of customers and are looking for an affordable option, then Citygro is company for you!"

"Citygro has made it easier to gather contact information and send relevant messages to students on campus. We have worked with them for two years and found the customer service to be professional, responsive, and helpful. I really like using ipads at events and in our office to sign people up."