Ways for Small Businesses to Engage with Customers over Labor Day Weekend
Break out the barbecue! Labor Day is coming up and it's the perfect opportunity for you to reach out to your network. Fear not! We've got your back with five creative ways to slide into their inboxes ahead of the holiday weekend.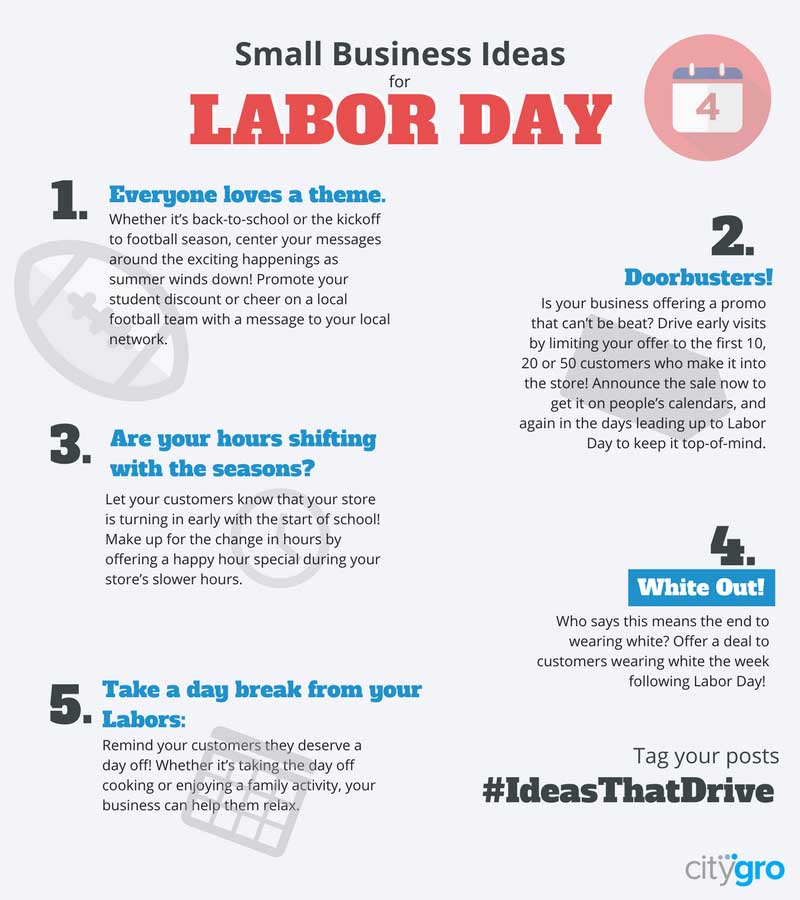 Here's the best news: you can schedule these messages ahead of time, leaving you free to enjoy the surge in business you'll get over the holiday 😎.
What other ideas do you have? Share them in the comments below, or with #IdeasThatDrive on Twitter!