Restaurant Marketing Tips and Tricks
Running a restaurant can be one of the most chaotic jobs in the world. Between managing crew, food shipments, shift changes and training new staff you have your plate full. You know that a successful marketing campaign is vital to the success of your restaurant, but you don't have the time, you don't have the money, and you don't have the marketing degree.
This is why we have come up with marketing software that can do the legwork for you. Here are some marketing tips and tricks that can help your restaurant boom.
Retention Marketing
Did you know that, on average, 70% of first-time customers never come back? How would your business benefit if you can bring back even a percentage of that 70%? This is where retention marketing is so vital to your business.
On average, it costs 5x's more money to bring in a first-time customer than it does to bring one back. So, by putting a portion of your advertising dollars to get customers back, rather than to bring new ones in, you will see more customers, more often, for a fraction of the cost.
So how do you get your customers to come back in?
Start a Digital Loyalty Program
Having a digital loyalty program can make your marketing campaign run on autopilot. Not only can you incentivize your customers to come in more often, but you can automate campaigns based on your customers' behavior that gets your customer's coming back when they wouldn't have otherwise.
What Your Digital Loyalty Program Should Include
An incentive to join. Put yourself in your customers' shoes and ask yourself what would incentivize you to give up your contact information. Typically, an immediate incentive is a lot more enticing than a future one. Try offering a free dessert or appetizer to any of your customers who join your loyalty program.
You need your customers to opt-in to receiving promotional messages. We will go over different ways to get your customers' data further down in this post.
Triggered messages based on behavior. These types of campaigns offer incentives to the customers you haven't seen in a while.
Incentives for multiple visits. This type of incentive is more of you "buy 10 get 1 free" type incentive. You can set up yours to be based off visits or money spent.
How to Get Your Customers Into Your Digital Loyalty Program
For sit-down restaurants, getting your customers into your digital loyalty program isn't as straightforward as it is for other types of businesses. This is because you don't have your customers actually checking out at a register. Luckily, there are some innovative tricks that can get a healthy number of customers onto your loyalty program.
Use your wait staff
Your wait staff is your best ambassador between you and your customer. Have your wait staff offer your sign-up incentive to your customers at the beginning of the meal. Have them can carry sign-up cards for any customer who wants to join. After these cards are filled out, your wait staff can easily enter the information into your system. Make sure you include authorization to send promotional messages on your sign-up card.
Use an SMS Keyword
You have likely seen these before, but in-case you have not, an SMS keyword is a word your customers can text-in to automatically get opted-in to your loyalty program. For example, you can have your customers text in "spaghetti" to your shortcode. Their information will be automatically stored in your system. For best practice, set up an automated confirmation text thanking them for joining while, at the same time, giving them instructions on how to opt-out.
If you decide to use SMS keywords, make sure your customers know about it. Whether its table tents, posters, an insert card in their bill, or you wait staff informing your customers, it is important they know not only how-to opt-in, but the benefits of doing so. We recommend using several of these avenues.
Text Marketing Best Practices
Using texting as your go-to communication between you and your customers can be very beneficial. With a 99% open rate, you can guarantee that your messages will be seen. If you would like a guide to Text Marketing Best Practices, please enter your info below and check your inbox. We value your privacy and will never sell or give away your information.
Download Your Free Copy of Your Guide to Text Marketing Best Practices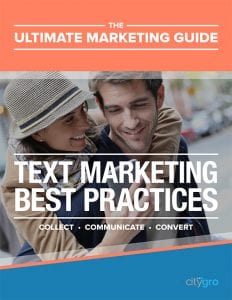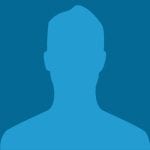 "A customer loyalty program ABSOLUTELY increases the frequency a customer visits your business. It is easier (and far less expensive) to increase the frequency of a current customer, than to gain a new customer."
Shiri Franco