5 Things You Can Do With Your Liability Waivers to Boost Your Business
For generations, business owners have viewed their liability waivers as a necessary evil. It kept them out of legal trouble but was a major hassle to get filled out. Now the tables have turned. With new technology, you can turn your waiver into a tool to bring customers back to your business.
What Information Should I Be Gathering on My Digital Waivers?
What information you want to include on your waivers is going to differ from business to business. Here is a guideline.
Make sure you are getting all relevant contact information. This is usually included on most paper waivers, however, in-case it isn't, we recommend asking for a mobile phone number, name, and email addresses.
Gather information pertinent to your business. If you run a service-based business, ask what types of services they are interested in. If you run an activity-based business, ask what types of events they would be interested in.
Always gather consent to send them texts and emails. We recommend having two boxes near the signature line that asks for permission to send texts and emails. We also recommend having these boxes pre-checked meaning that your customers will have to manually un-check them to opt-out. This will increase your number of people opting-in.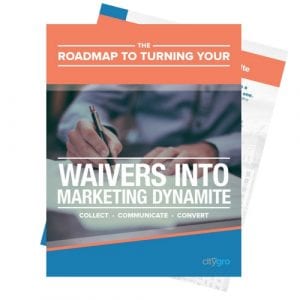 Download your FREE copy of your Roadmap to Turn Digital Waivers into Marketing Dynamite
How Can I Make Money With My Digital Waivers?
As you may know, it costs 5x's more to bring in a new customer than it does to bring back an old one. Repeat business is the fastest way to grow your business without spending the big bucks. So how can you start making money off of your waiver?
Go digital. By switching your pen and paper forms to a digital version you are opening up the possibility of gathering profitable data on your customers. Plus, as an added bonus, you no longer have to store piles of paper waivers.
Track crucial data. There is the standard name, address, phone number, and email which is a good place to start. But on top of that you can track information that divides your customers into groups. For example, if you run a tanning salon you can divide your customers into members and non-members. If you own a shooting range, you can keep track of whether or not your customers rent equipment.
Have your customers check-in with each visit. This will give you accurate information about how often your customers usually come in. On top of that, you will also be able to see the last time any particular customer was in.
Automate text and email campaigns based off of behavior. If you know your customers usually come in once a month, set up your system to message them if you haven't seen them in 5 weeks. The best part, once this automation is set up you don't have to lift a finger. Your retention rate will soar without any effort on your part.
Send out marketing blasts to groups of your customers. You can personalize your messages to only go to those most likely to act on them. If you are that tanning salon, you may want to encourage your guests to buy a membership. With the information collected on your waivers, you can send out messages to only non-members. Not sending the blast to your current members will save you money as well as ensure you aren't pestering them with irrelevant messages.
Try a Digital Waiver Platform Free for 30-Days
If you would like to try a digital waiver free for 30-days fill out the form below. No obligation and no credit card required. Just fill out the form below to get started!
LET'S GET STARTED
Start by creating a free account.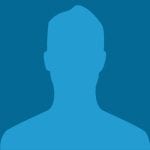 "Love my new CityGro kiosks! The team has made this easy from the start for me, from design to functioning, it was smooth. They are easily accessible if I have a question too. Appreciate a business that is truly concerned about their client. Thank you, CityGro! Looking forward to using your software and expertise to grow my business!"
–Debi Roberts Mitchell