April Marketing Ideas that Drive
April is a wonderful time of year. The days are getting longer and warmer. Trees are blossoming. Particularly wonderful for business owners, people are getting out more which means more traffic for your business. Here are some marketing ideas sure to drive customers to your store.
April 1: It's Easter! Invite your customers to "hop on in" for a sweet deal or promotion. Are you going to be open on Easter? Let your customers know they can come to your store.
Pro Tip: If you want to try something fun, try hiding Easter eggs filled with sweet promotions and discounts around your store!
April 5: It's National Burrito Day! If your store sells burrito's try offering a special to make sure your customers are choosing your store instead of your competition.
April 7: It's MLB's Opening Week. Use the baseball craze to grow your text and email lists. Set up a SMS keyword inviting your guests to vote for their winners. Reward who gets it right with a BOGO deal. You will be surprised how quickly you will be able to grow your lists.
April 11: It's National Pet Day. My dog Bella has me wrapped around her little puppy paw, and I know I'm not alone. There are pet enthusiasts everywhere. Use today to get them into your store. Offer a free pet treat for anyone who brings in their furry friends.
Pro Tip: Get more followers on your social media accounts by hosting a "Cutest Pet" contest.
April 14: Spring is in the air! Your customers are tired of being cooped up. Try moving your business outside for the weekend. If you run a clothing store, try setting up a tent in your parking lot with a winter clearance sale. If you run a restaurant that has outdoor seating, try hiring a local musician to serenade your guests.
April 22: It's Earth Day. Raise money for a local "green" platform.
Free Image Gallery
We've asked our in-house graphic designer to come up with some images you can use in your emails and social media posts. Feel free to save and reuse any of the images in the carousel below!
Relationship Marketing
It's a fact, companies that regularly communicate with their customers bring in 2-3x's more revenue than those that don't. But you don't have to take our word for it, start communicating with your customers today for FREE. We are now offering a 30-day free trial, sign up below!
LET'S GET STARTED
Start by creating a free account.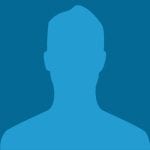 "A customer loyalty program ABSOLUTELY increases the frequency a customer visits your business. It is easier (and far less expensive) to increase the frequency of a current customer than to gain new customers."
-Shiri Franco