6 Tips for Holiday Email Marketing
How often do you think of email marketing during the holidays? My guess is not very much. With all of the hustle and bustle of the holidays it's hard just to keep up, not to mention adding any extras to your marketing plan.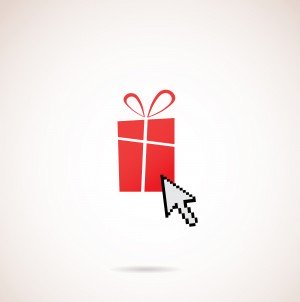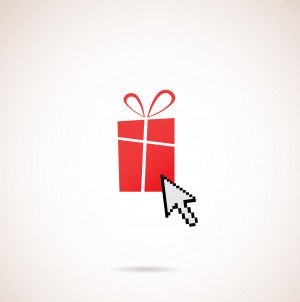 That needs to change, however, because the holidays are a great time to capture email customers' interest. Everyone's looking for a great deal on the perfect gift and you can help them by suggesting ideas from your business.
Here are 6 simple tips to help you create a buzz with holiday email marketing:
Holiday Gifts: An easy way to get your customers' attention is to show them your specials and products. I don't know about you, but when I can see a picture of something it makes the product more appealing than just describing it. Make a list of your most popular items or the items that have the best deal. Insert a picture to each of those items to catch the eye of your customer.
Holiday Preview Sale: Reward your loyal customers with special deals and discounts. If your normal Christmas sale doesn't start for another week, think about sending out an email promotion that will bring in your loyal customers for an early preview so they can get their holiday shopping done early.
Gift Certificates: Let's face it, gift certificates and cards have become the easiest gift to give someone. They are easy to pick up, they aren't specific if you don't know someone that well, and they can be used to buy something the gift receiver actually wants! Send out an email saying something like, "Don't forget to buy that special someone in your life the perfect gift: a gift card from us! You won't regret it, and they will love you for it!" This will keep your business in the customers mind, they will bound to stop by for that last minute gift certificate.
Gift Certificate Bonus: Want to offer a little more incentive to buy gift certificates? The best way to do that is offer a bonus when they buy a gift certificate from you. You could offer something like, "Buy a gift card for $25 or more and get a $5 bonus card for being so generous." Advertise on your email that you are giving them a little extra to buy a gift certificate from you instead of the place down the street.
Use Social Media: I am always on the lookout for my favorite businesses on social media. It is fun to see what deals they have and even what they are up to. Send out a message with links to your Facebook, Instagram, or even your Pinterest account with special deals and previews. You will gain more followers on your accounts as well as keep them up to date on what deals you are giving this holiday season. It's hard to keep us with sending emails on every new thing you have so social media can pick up the slack.
Look Forward to the New Year: Don't forget about after-Christmas sales and New Year deals. Send out a message with new items you are selling for the New Year. You can also send out a "Year in Review" email or an email that previews some of the new and exciting changes they can expect from your business. It's the start of a new year and a whole new you especially when it comes to email marketing.
Use these 6 easy email-marketing ideas this holiday season. Anytime you have a chance to give your customers special deals or even just update them on what is going on with your business will help bring those customers back because they trust you and LOVE your business!
What are your email marketing tips for this holiday?