5 Steps to Building Strong Customer Relationships
Just last week, I had the opportunity to have a heart to heart with a business owner about maintaining and building strong customer relationships. She was in a bit of an unusual bind: her business had too much business.
What I mean by that is she wasn't able to recognize and personally know all her customers like she used to. She felt that she and her employees couldn't nurture customer relationships because quite simply, there were too many relationships to nurture.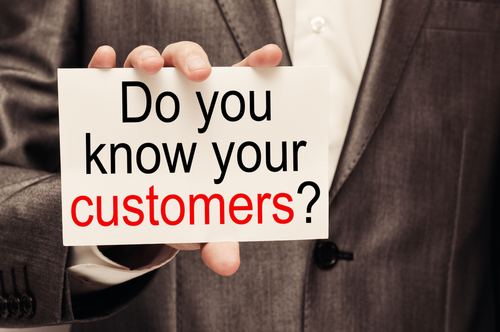 At a certain point, all businesses face this dilemma. How do you keep growing, while still maintaining the customer service and personalization you are valued for?
Here are five steps for building strong customer relationships:
Employee engagement: Encourage and incentivize employees to engage with your customers. It can't be stressed enough that the culture of your business will indirectly affect customer perception.
As an example of a company that's doing this well, I have always been impressed with a local Utah favorite called Café Zupas. When you enter their store, you are immediately greeted. Their employees are always smiling and are looking for ways to make your experience that much better. Because of this great atmosphere, I am more willing to engage with Café Zupas and create a relationship.
CRM software: CRM stands for customer relationship management. That's right, it's software that helps you manager your relationships with your customers. There are dozens of CRM software packages to choose from, and they all range in price based on capabilities.
The purpose of the software is to keep track of all the information you collect about customers. Their names, phone numbers, email addresses, and even the last time you were in contact with them. Advanced CRMs even have marketing platforms that allow you to trigger information to go out to customers based on certain data points. Robust CRM software can help you keep track of customers and recall their complete transaction history with your business. This helps in providing excellent service and resolving complaints.
Now that you have a place to store the data the next important step is how to collect the data.
Rewards program: Often, the real reason that businesses create a rewards program is simply to get customers to share information. The information is then used to track customer spending habits and target them for marketing messages. I see too many businesses, however, that make the mistake of creating a rewards program, but fail to implement the information collection side of the equation. Creating a simple rewards program allows you to collect customer information. Once this is collected, make sure it is synced with your CRM.
Customer outreach: If you are successful at the previously 3 steps, then you have a great opportunity to send relevant marketing messages to your customers. Emails addresses, phone numbers, and mailing addresses are all contact points that will allow you to send targeted updates and promotions to your customers. Successful businesses treat these data points as gold and positional all their marketing activities around them.
Website/blog: Give your customers something to talk about by reaching out to them with useful information. Successful blogs provide content that is fun, easy to read, and educational. Blogs are not successful if their sole purpose to sell more product.  There are many FREE blogging sites that allow you to create and personalize your own blog.  Also make sure that you start collecting email addresses and sending monthly updates to your customers allowing them to connect back to your blog.
What strategies have helped you keep and begin building strong customer relationships as your business has grown? Have any of the above ideas worked for you? Comment below to share your thoughts.